About Us
A husband & wife team of Sarasota wedding professionals with years of experience making wedding dreams come true, specializing in Sarasota, Siesta key & Lido key Beach & Outdoor Weddings.
It is my honor to perform your wedding ceremony or vow renewal. See me here: Your Sarasota Wedding Minister & Officiant Here.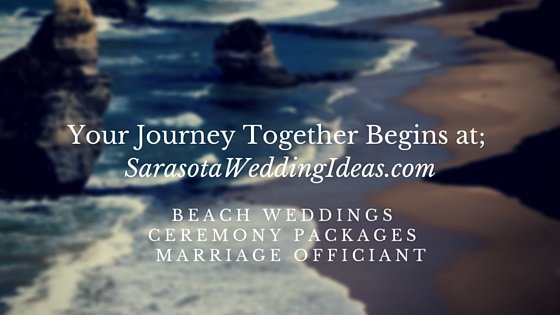 Services
Your Sarasota Wedding Officiant
We are a Team of Local Sarasota Florida Wedding Officiants serving Sarasota Fl., Siesta Key, Lido Key, Longboat Key, Bradenton Florida, Anna Maria Island, Venice Florida, Lakewood Ranch, North Port Fl., Charlotte County and Port Charlotte Florida.
Siesta, Sarasota, Lido Beach Weddings
We plan & produce fabulous Beach Weddings in the Sarasota Florida area including all area keys, islands & beaches. You can check out our Sarasota Beach Wedding Packages here. We also provide a Free wedding vendor referral service for DIY brides – Great for Sarasota Destination Weddings & DIY Brides who need a little assistance.
Beach & Outdoor Wedding Planning
We do Beach Wedding Planning for Siesta Key, Lido Key, Longboat Key, Venice Florida and the Bradenton Beach area as well as Anna Maria Island. Go to our Sarasota Wedding Planners services page here.
Website mission: To provide you, the bride-to-be, with wedding planning tips, advice and detailed local information that is fun & interesting. We  provide the information that helps us plan your Beach Wedding in style.
SarasotaWeddingIdeas.com is your Beach Wedding Resource & Guide.
We work with only the best wedding professionals in the Sarasota Florida area, and we try our best to showcase these wedding industry professionals through our website – So you can feel confident working with any of the wedding pros we feature.
On our site, brides will find detailed local information, videos and interviews with local wedding vendors.
Having Good Local Information… Relieves Wedding Planning Stress.
You will be introduced to local wedding vendors & venues through articles, pictures and videos gathered from the many local wedding locations in the area.
Other wedding websites only produce a list of vendors to use. We go much further by providing brides with in-depth information on local wedding businesses and their owners.
We write detailed articles, provide interviews, videos and business profiles.
And more than that, we go into the field and video local wedding venues & reception locations and other wedding pros.
All of this to help brides through the wedding planning process.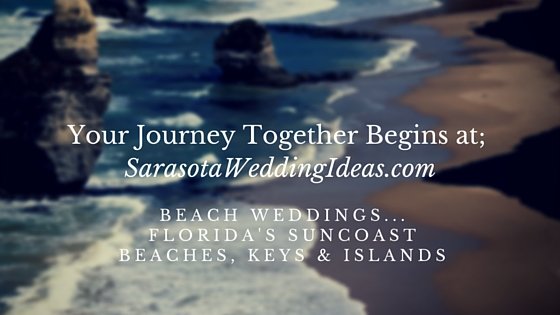 Wedding Planning Stress Relief… SarasotaWeddingIdeas.com
Check us out on Youtube as we build up our wedding videos into a series that will help make SarasotaWeddingIdeas.com the number 1 wedding site for brides from Sarasota to Anna Maria Island beaches.