Bradenton Beach & Outdoor Wedding Places
Bradenton Fl Beach Weddings: Locations & Venues
Their are many fab Wedding Venues in Bradenton Fl and we have a list of them here to prove it. Below you will find Bradenton Wedding Venues for Receptions as well as Bradenton Wedding Locations for a beautiful wedding ceremony – a ceremony that will be remembered for ever.
Our Venue and location directory includes banquet halls to country clubs – outside garden locations to indoor banquet halls.
First: Please think about wedding styles & theme ideas before deciding on a venue or location.
Second: Ask yourself, What kinds of places would go with my style or theme? Outdoor, Inside, Beach, Hall, Club, Restaurant? How many guests are invited – Do I need a large venue or a small venue? Separate or together: venue & ceremony locations?
After you have a basic plan on the number of guests, your wedding budget and theme ideas – you can narrow down the type of venues that you would consider.
Please Contact Any of These Reception Venues Directly.
Now it's time to go wedding venue hunting.
You'll find a list of all your Bradenton Wedding Venues here -contact the ones that might be great for you're Bradenton Wedding.
Don't forget to visit each wedding venue in person – call ahead & make appointments and don't forget to book early – popular places book out 1-2 years in advance.
Bradenton Wedding Venues List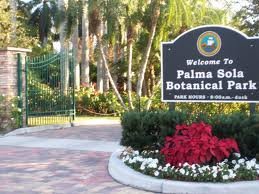 Palmetto Riverside Bed & Breakfast
1102 Riverside Drive
Palmetto, Fl 34221
941-981-5331
1 Event Area (Max Cap: 200)
South Florida Museum
201 10th Street West
Bradenton, Fl 34205
941-746-4131
5 Event Areas (Max Cap: 225)
Bradenton Country Club
4646 Ninth Avenue West
Bradenton, Fl 34209
941-792-1600
2 Event Areas (Max Cap: 300)
Manatee Riverhouse
995 Riverside Drive
Palmetto, Fl 34221
941-721-3800
2 Event Areas (Max Cap: 320)
Bayside Banquet Hall
4628 119th Street West
Bradenton, Fl 34215
941-798-2035
1 Event Area (Max Cap: 200)
IMG Academies Golf & Country Club
4350 El Conquistador Parkway
Bradenton, Fl 34210
941-758-1466
3 Event Areas (Max Cap: 325)
Longboat Key Club & Resort
301 Gulf of Mexico Drive
Longboat Key, Fl 34228
941-383-8821
Multiple Event Areas (Max Cap: 350)
Manatee Central Banquet Hall
509 9th Street East
Bradenton Fl 34208
941-745-5125
1 Event Area (Max Cap: 230)
Pier 22 Restaurant
1200 First Avenue West
Bradenton, Fl 34205
941-748-8087
1 Event Area (Max Cap: 220)
Mixon's in the Grove
2525 27th St East
Bradenton, Fl 34208
941-748-5829 Ext:280
4 Event Areas (Max Cap: 200)
Ophelia's On The Bay
9105 Midnight Pass Road
Sarasota, Fl 34242
941-349-2212
1 Event Area (Max Cap: 70)
Palma Sola Botanical Gardens
9800 17 th Avenue NW
Bradenton, Fl 34280
941-761-2866
1 Event Area (Max Cap: 80)